Niche Site Resources – Tools of the Trade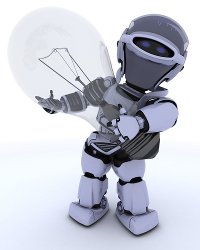 Here you can find my favorite niche site tools and essential resources, all in one spot. I am always learning and as I do, I will be updating this page often. I recommend bookmarking this page for your reference and convenience.
Web Hosting
HostGator: HostGator is an excellent alternative, especially for anyone looking to pay monthly, rather than yearly. They are owned by the same parent company as BlueHost, so you can expect the same high level of quality and customer service.

As an additional incentive, if you decide to go with HostGator, you can go through my link and use coupon code "nichesitetools", to get your first month of hosting for only 1 penny.
Education / Training
Forever Affiliate:  This is the excellent Affiliate Marketing training program that I went through myself and highly recommend.  It contains everything in step-by-step videos on exactly how and where to find the right products to promote, how to set up your site, how to bring in free organic traffic and how to move up the ranks of Google, all with the end goal of creating your first affiliate sales commissions.
Proven Amazon Course: This is the Fulfillment By Amazon training program that myself and several others are currently going through. It contains step by step modules on the various aspects of how to be successful, selling on Amazon. That includes everything from determining the right products to sell, how to have others private label the products to make them your own, how to source products from places like China and how to get your products to move up the rankings on Amazon, resulting in successful sales and profits.
Keyword Research
Long Tail Pro: My favorite keyword research tool. This one comes with a full 10 day free trial. It is similar to Market Samurai, but utilizes a single Keyword Competitiveness (KC) value for much quicker and easier niche site analysis. Check out my latest post/video on how to utilize Long Tail Pro for keyword research and brainstorming.
Market Samurai: Another good keyword research tool, that comes with a full 12 day free trial. Check out my posts on Keyword Research and SEO Competition for step-by-step tutorials on how to set yourself up for success online utilizing Market Samurai.
Blogging
Elegant Themes: I will be utilizing Elegant Themes for all of my sites going forward. They currently have over 87 different themes to choose from, with Divi 2.0 being most popular. Their themes are all easy to install/customize and they give your sites a clean, modern, mobile friendly, responsive look and feel.
Fiverr: Do you need a website logo or banner created?  Perhaps some blog content or a YouTube video?  You can find all that and lots more, all for only $5!
MailChimp: Site to utilize for all of your email list needs.  Collect email subscriptions, send out automated welcome emails for new subscribers, sends out emails for all new blog posts, etc.  It is completely free up to 2,000 email subscribers and 12,000 emails/month.
Affiliate Sites
ClickBank:  Excellent site to find products or services to promote and receive a commission.
Commission Junction:  Another site similar to ClickBank offering additional products and services to promote.
Essential WordPress Plugins
Optin Skin Plugin:  Excellent plugin from Glen Allsopp, ViperChill blogger, that allows you to easily create opt-in email subscription and social media sharing boxes for your blog to increase your email subscriptions and drive traffic your way.  Check out my full Optin Skin Plugin review for further specifics.
Google Analyticator: Google Analyticator adds the necessary JavaScript code to enable Google Analytics logging on any WordPress blog. This eliminates the need to edit your template code to begin logging.
WordPress SEO by Yoast:  Improve your WordPress SEO: Write better content and have a fully optimized WordPress site using the free WordPress SEO plugin by Yoast.
Pretty Link Lite: Great plugin for creating 'pretty' links which redirect to other sites, such as Amazon or other affiliate programs.  Rather than having huge, ugly looking links, this helps you clean them up.  You can also track the number of hits.
Updraft Plus – Backup/Restore: A great plugin for backing up and restoring your WP site.  In addition to storing your backups on your hosting account, you also have the option to upload the backups to several cloud based storage locations, such as DropBox.
CommentLuv:  Add-on to the default WordPress comment system that rewards your readers by allowing them the option to place a link to one of their recent blog posts at the end of their comment.  Helps to increase the number of comments.
Advertising
Google Adsense: Make money by placing relevant ads on your website that are generated from advertisers using Google Adwords. This is free to use, but you have to register for an account.
Google Adwords: If you want to begin advertising on Google, you can select keywords and locations and you pay each time someone clicks on your advertisement.
Website Stats and Optimization
Google Analytics: Google's free website tracking and analytical tool. A must have for anyone with any type of website.
Google Optimizer: This is another free tool from Google where you can test different webpages of the same content, only changing one or two things, so you can see which one works/converts best. It's basically a website optimizer/testing tool.
Uptime Robot:  Free online tool to monitor the up/downtime and responsiveness of your web site(s).  You can monitor up to 50 sites, every 5 minutes absolutely free.
CopyScape: Partially free online tool to check your site for duplicate content.  It is free until you hit the maximum number of queries per month.
Site Linker: A second free tool to check your site for duplicate content, I'm including this one also in case you run out of free queries per month with CopyScape above and also because they provide somewhat different results that are both work investigating.
For Capturing Video / Screencasts, Audio and Image Manipulation
Camtasia Studio for PC: Excellent program for creating videos of your PC screen for use in tutorials and webinars.  This is the product I utilize for all the videos you see on this site.  30 day free trial available.
CamStudio: Free open source program for creating screen capture videos on a PC.  I have not actually utilized this version, but I wanted to make you aware there is a free version out there.
Audacity: Free audio recording/editing software.
Gimp 2:  Free image editing software that I dare say, rivals Adobe Photoshop.  I liked it so much that I actually removed Photoshop in favor of this software because it ran so much faster and did everything I utilized Photoshop for.
Digital Photos
PhotoDune:  My go-to photo resource.  They have a huge selection of high quality, inexpensive photos.  All of the photos that I utilize here, that I did not take on my own, are from PhotoDune and they only cost $1 each.  Great deal!
FreeDigitalPhotos.net:  Royalty free images to use for your blog or website.  The only catch is that you will need to provide a link to the digital artist's portfolio and give credit.
Books
Rich Dad Poor Dad:  This is the book that changed my way of thinking and got me started with online adventures.  I read this book way back in 2003 and I registered my first website after reading that.  It holds a special place on my bookshelf and will always be one of my all time favorites.
Disclosure:  Please note that some of the links above are affiliate links, and at no additional cost to you, I will earn a commission if you decide to make a purchase. Please understand that I have experience with all of these companies or products, and I recommend them because they are helpful and useful, not because of the small commissions I make if you decide to buy something.  Please do not spend any money on these products unless you feel you need them or that they will help you achieve your goals.  And a sincere THANKS, if you do decide to purchase any products utilizing my affiliate links.