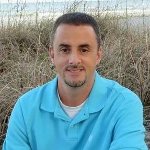 Hello and welcome, I truly appreciate you being here!
My name is Chris and my single motivating purpose is to provide you with unique, actionable content, to help you achieve success online!
I like to refer to niche site projects as online adventures, because the environment is constantly changing and there are a lot of twists and turns around every corner.
I've been creating niche sites in my spare time, since 2011 and have experimented with different ways to make $$ online as far back as 2003. Some experiments were a great success, others an epic fail, but all of them have been great learning experiences that I will share with you here on the site.
No matter how you define success, I am here to help and as a community, we can pull from our collective experiences, to help us all achieve a much greater level of success than we could achieve on our own.
Get Tapped In
One of the primary focuses on the site is the Niche Site Tools Podcast.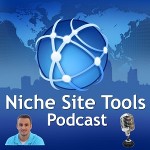 In case you're not familiar, in real basic terms, a Podcast is an audio broadcast made available online.  It is kinda like a radio show, except that instead of listening live, you can download the episodes and take them with you and listen at your leisure.
You can listen to the Podcast by subscribing via iTunes, Stitcher or your favorite mobile app.  It is absolutely free.
New episodes are currently released every other Monday morning, barring any unforseen issues or scheduled time away.  I try to keep most episodes somewhere between 20-40 minutes in length.
If you do enjoy the show, please take a moment to leave an honest review.  Reviews and listener feedback are what really motivate me to create the best content and reviews also help to get the show greater visibility, to help bring in more people to the community. Plus, all 5 star reviews get a shout-out on a future episode!
Here is my post on how to leave a review in iTunes and Stitcher.
To get an email notification anytime new posts or Podcast episodes are published, please subscribe via email here.   If you do, you will also instantly receive my free eGuide Top 10 Killer Keyword Brainstorming Tips as a bonus.
This is a spam free zone, your email will remain 100% private!

One of the best ways to stay connected is to join up to our free, NicheSitetools Private FB Mastermind group.
That is where I spend most of my time, as far as social media goes for the site. It is an active place where you can interact with other like-minded folks, looking to achieve success online.
Feel free to email me anytime with questions or suggestions for a future post or Podcast episode to:  [email protected]
Thanks again for checking out the site and glad to have you on-board!