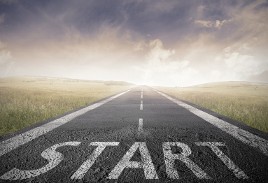 Welcome, so glad to have you here!
I know your time is valuable, so I created this page to highlight the most relevant posts, in order, to help you quickly and easily create a successful blog/website.
If you happen to already have a topic for your website, you can jump ahead to my brand new post entitled How To Start a Blog – 2019 Beginners Guide.
By following the full step-by-step details in that post, you can have a brand new site up and running, in 10 minutes or less.
For a more in-depth breakdown of the entire niche site process, check out the steps and posts below.
If you have any questions or feel something is missing, let me know and I would be glad to fill in any gaps.
Niche Site Process
When creating a new niche site, most projects follow a specific general outline which I define as follows:
1.  Begin by keyword brainstorming to come up with potential niche site topics and keyword phrases.
Subscribe via Email to Get Your Free eGuide on Keyword Brainstorming
2.  Do keyword research to determine if there is enough people searching for your particular keyword phrases.  Once you have some phrases identified, do a competition analysis to be sure that you can compete to get on the first page of Google for the desired phrases.
Keyword Research: My Exact Process Revealed – Video Tutorial
3. Now that you have your topic identified, you can choose your domain name, sign-up for web hosting and install WordPress.  With this new guide for 2016, you can accomplish all of that in 10 minutes or less, complete with screenshots for each step.
How to Start a Blog – 2018 Beginners Guide
4. Check out steps 7-10 on the WordPress Setup Checklist, for suggestions on recommended themes, plugins and email list setup.
Ultimate WordPress Setup Checklist
5. Create great content and follow a few simple steps to get your content ranking.
7 Simple SEO Tips To Get Your Content Ranking
6. Build backlinks to your site/articles.
Quick Wins: How to Get Easy Backlinks and Traffic
7. Success!
Sit Back, Relax and Enjoy the Ride
Piece o' cake, right?!   😉   Unfortunately, it's not quite that easy, but fear not!  You'll run into road blocks along the way, you'll need some help to navigate through troubled waters, but that's the benefit of being a part of this site.  I am here to help you along the way, whether it is to get through some difficult times or to go from surviving to thriving!
I'll be the first one to admit if I don't have the answer right away, but I will do everything in my power to get that answer through whatever means possible.
Be sure to head on over to our private Facebook Mastermind Group. It is a great place to interact with myself and lots of other great folks, all working to achieve success with their online niche sites.
Also, be sure to check out the recently launched Niche Site Tools Podcast and subscribe via iTunes, Stitcher or via your favorite mobile app!
I would greatly appreciate some 5 star reviews to help the show get some more recognition.  If you take the time to do so, I will be sure to give you a shout-out on a future Podcast episode as my way of saying thanks.
Here are a few of our more popular posts or pages, in no particular order…
Increase Affiliate Income – PotPieGirl Conversion Strategy
Make More Money With The Amazon Affililiate Program
Proven Amazon Course Review and Comparison