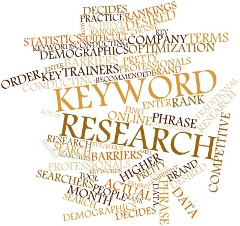 Podcast: Play in new window | Download
Subscribe: Apple Podcasts | RSS
In this week's post, I will be answering a question from an email subscriber, Stan, on what my exact process is for keyword research and competition analysis.
Stan asked how I go about doing keyword research for 3 different scenarios:
Product specific sites; aka Amazon review site or affiliate product site
Authority site
Individual blog posts or pages
All 3 scenarios will be addressed in the YouTube video below. In the video, I show you the exact process that I utilize, with specific real world examples.
My suggestion is to check out the video and then immediately try out some relevant keywords of your own, utilizing the free 10 day trial of Long Tail Pro.
If you decide to make a purchase of Long Tail Pro after the trial has ended, be sure to take advantage of the discount provided through my affiliate link.
I hope you find the video helpful and actionable. If you have any specific questions, please drop me a comment or feel free to reach out via email anytime.