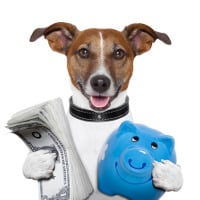 2023 Update: There is a limited time special for Long Tail Pro going on right now. For a one-time fee of only $47, you get FULL access to Long Tail Pro for up to 10,000 search results that never expire!
You also get a BONUS 7 Day SEO BootCamp video training course for FREE.
That is an amazing deal on the best tool out there. Grab this deal before it ends!
This course shows you everything from identifying winning keywords to target, to bringing in thousands of visitors with simple on-page SEO tips.
For as long as this $47 Long Tail Pro one-time-fee special is running, that will be my recommendation while it lasts.
I will update this post when this special ends.
Links contained on this site may be affiliate links. If you decide to make a purchase I may receive a small commission, at no additional cost to you.
_______
Back in 2018, Long Tail Pro switched from a one time fee product to a subscription based model and several people in the community reached out to me asking if there are cheaper alternatives available.
This is not at all a reflection of the Long Tail Pro product.  They have done a great job converting Long Tail Pro to a completely online, cloud-based tool.
In addition, they also added full lifetime access to their Long Tail University training program and access to a Private Facebook group, specifically for Long Tail Pro annual plan customers.
So at $25/mo paid annually through my discount link, an annual subscription to Long Tail Pro Platinum is still a great value, especially when compared to the prices of several competing products below.
However, because many people are just beginning their online journeys, they were looking to save $$ and avoid the monthly fee, so that's why I created this post.
Research Process Breakdown
I was fully expecting to have multiple, cheaper, options to choose from when I started my research.
Much to my surprise however, I was quite surprised at the price of competing products these days. Now I understand a little better why the folks at Long Tail Pro decided to do what they did.
Additionally, much of this was out of their hands, as Google changed the way different software providers access their data, making it more costly for them.
I searched for lots of related articles on the topic of keyword research tools and gathered many of the existing names I was already aware of and added any that were mentioned multiple times recently. The results are included at the bottom of this post.
Some offer a "free" version, or even display the word "free" prominently on their main page trying to say the product is completely free, but that was not the case for any of them.
You are either severely limited on what you can do in the free version, forcing you to upgrade, or you are limited by the results you will see making the free version pretty much useless.
And The Winner Was…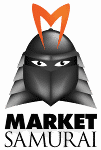 The winner WAS Market Samurai.
I say was, because in October of 2020 they completely stopped selling Market Samurai and the product will stop functioning in March of 2021.
That marks the end of one of the longest running keyword tools out there.  I got started on Market Samurai way back at the beginning of my online journey and I'll be sad to see it go.
On the plus side, Long Tail Pro is currently still offering the discounted one time fee of $47 for 10,000 keyword search results that don't expire.  I will continue to recommend that deal for as long as it remains valid.
Keyword Research Tool Prices Compared
SEMrush – $69-549/mo ; $99-5,499 per year
KeywordTool.io – $48-88/mo ; $460-845 per year
Buzzsumo – $99/month or $948/yr
Long Tail Pro – $25/mo or $297/yr
KWFinder – $29-49/mo ; $149-290 per year
Moz KW Difficulty Tool – $99-599/mo; $328-1,438 per year
Keyword Canine – $47/mo; $297/yr
________
Conclusion
2022 Update: As mentioned at the top of this post, I am currently recommending a special that Long Tail Pro is running right now.
Long Tail Pro – $47 One-Time-Fee Special +Bonus Free Video Training
For a one-time-fee of just $47, you get full access to Long Tail Pro, for up to 10,000 search results that never expire.
In addition, you get free bonus access to the 7 Day SEO Bootcamp video training course to teach you exactly how to utilize LTP and bring in thousands of new visitors to your website.
Feel free to reach out at any time, with any other questions you may have.
Thanks and have a great day!
Please note that the link above is an affiliate link. At no additional cost to you, I will earn a commission if you decide to make a purchase. Thank you for your support in this way.