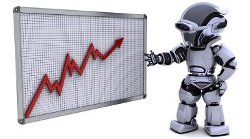 Podcast: Play in new window | Download
Subscribe: Apple Podcasts | RSS
One of the most common questions I get on the site and in our
private FB Mastermind group
is…

"How the heck can I get traffic, backlinks and rankings?! I keep putting up new content and don't seem to be getting anywhere!!"
This is a very common question/concern, especially for folks just starting out.
Lori sent me a similar question this week.  She is a friend of the site and active participant over in our FB Mastermind as well!
I hit on both of those topics in full detail in this week's Podcast episode, with the goal being some quick wins for everyone that listens in and takes some action.
Within a few hours you can have some new, quality, backlinks to your site and individual posts and you will be well on your way to networking with other folks in your niche, with very minimal effort on your part.
Additionally, by following the suggestions in the Podcast, I think you can realistically get an article or two to rank on the first page of Google, within a very short period of time.
Be sure to give this week's episode a listen and put the steps to use right away!
Google Blog Search Replacement
Google used to provide a customized search feature called Google Blog Search, to search only blogs for particular keyword phrases.  Unfortunately, it looks like they retired that in May of 2014.
However, it appears you can still utilize that function by going to this specific URL:
http://www.google.com/webhp?tbm=blg
To make things easier to remember, I created a pretty link for that, which is:
https://www.nichesitetools.com/blogsearch
Any time you want to utilize that feature, just go to my URL above and it will redirect to the Google link.
That is a very helpful tool and one mentioned many times in the show, as a great way to find backlink opportunities and places to network with folks on related sites in your niche.
Be sure to check out the Podcast for an exclusive tip (that you won't hear mentioned on most other sites), when it comes backlinking for individual posts on your site, not just your main URL.
Tools of the Week
This week you get a bonus!  Not one, but two tools of the week, exciting right?!
Both perform a very similar function.  You can utilize one or the other, but you really don't need both.
They are Open Site Explorer from Moz.com and Majestic SEO.
By plugging in the full URL of a competing article into either tool, you can see exactly where your competitors are getting backlinks from.  You can then try to replicate their success, by getting links from those same places.
If you utilize Long Tail Pro for keyword research and competition analysis, that tool pulls it's competition data from Open Site Explorer and Market Samurai gets their data from Majestic SEO.
You do not need to utilize either of those paid products for what we're talking about today, I just wanted to make you aware of that fact.
Both Open Site Explorer and Majestic SEO will give you a limited number of queries for free and that will suffice for what we need today.
Utilizing these tools is not required to get good results from the suggestions in this week's episode, but they can certainly help if you want to go that extra mile.
Conclusion
My hope for this week's episode is that you can take the actionable tips and put them into use right away, so that you can see positive results in a matter of days or weeks.
Quick wins can go a long way to getting that forward momentum rolling.
Please take the suggestions and put them into action and then stop back and leave a comment here or on the FB Mastermind group and let me know how things are going!
If you're new to the site or not yet a member of the private FB group yet, just click the link above and request to join up.  It's completely free and private, no one will see what you post except for the rest of us in the group.
It has been a very lively and active place, with lots of interaction and networking going on.  Many questions are being asked and answered and we've had lots of weekly "wins" reported and shared as well.  Be sure to head on over and check it out.
As always, best wishes for continued success with all of your online adventures!