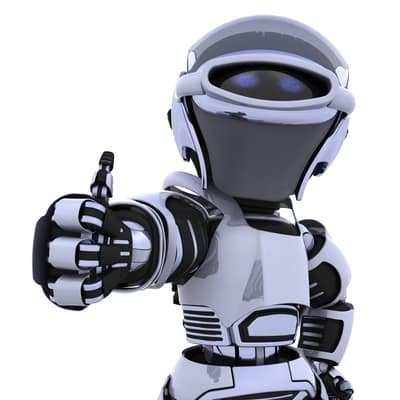 Podcast: Play in new window | Download
Subscribe: Apple Podcasts | RSS
In this week's Podcast episode, I highlight the success stories of two folks in our
Private FB Mastermind Group
, Ryan and Christopher.

Over this past week, each of them had their first affiliate sales!  I was super excited to see that and I'm thankful to them for sharing their stories with us here today.
In the Podcast, I highlight the key points and point out key factors that I think contribute to continued success over the long haul.
The full text of their stories is included here below as well.  The intent was to highlight their great stories and provide continued motivation for anyone else out there pursing a similar path, to achieve success through online niche site projects.
Thank you to Ryan and Christopher for sharing your stories here for the community to read.  Much appreciated!
Ryan's Story
So in a nutshell here's my story.
I've been Podcasting/Internet Radio and blogging since 2005,  but never had any serious thought on monetization.   I was doing them for fun and to help out my fellow indie musicians.
Although I am no longer Podcasting/Broadcasting or am a musician, I started a new radio station back in January, which also has a blog.
The site gets a new post at 3am Monday-Saturday, highlighting a new upcoming artist.  The radio station never got any traction, but the blog has started to skyrocket.
The site gets 100-200 hits per day.  After joining an affiliate training program and listening to your podcast for a few weeks, I figured I would join up with the Amazon and iTunes affiliate programs, since nearly all the artists can be found on both of them.
Within a week, I logged into my Amazon account and there was $3.18.  Surprisingly to me, but probably not anybody else, that came from other purchases and not the sale of the music.  But my point is that it worked!
I also want to throw out to anybody in the FB Mastermind Group that I used to create podcast artwork on Fiverr. While I no longer have the time to dedicate to the amount of orders I did on Fiverr, I am willing to help out anybody in the group with artwork or graphics that they may need. Providing they can deal with the work schedule of a truck driver. 😉 Its my small way of helping while I learn how to do this IM thing right.
I already have two niches picked out and am working on some pillar articles for them.  I even have an idea for a digital product(s).  It may take me years to get this all going, but I have a feeling it will be worth it in the long run.  If it will let me be home to watch my daughter grow up, its definitely worth every sweat, tear and penny.
Keep it rolling!
Christopher's Story
My IM Journey for 2015
I decided to learn about IM right before Thanksgiving 2014.  Holiday times had made me realize that my current sales job wasn't going to cut it.  I was just going to try and earn money on the side, while I worked at my regular job.
That soon changed when my job slowed to a crawl, as people spent their money elsewhere.
So I sat there one day trying to figure out what I should be doing to make money.  I could use my IT skills to do tech support.  Nah, I'd been there, done that.
I could find a product and sell it online.  No, can't do that, have to have money first.
I could do online surveys for cash.  After 5 minutes I never wanted to see a survey again.
I researched them all: MTurk, Surveys, Fiverr, Paid to Search, Fat Wallet, Textbook Arbitrage, Mystery shopping, YouTube vlogger.  I even tried a few of these methods.
The key to success in business is supply and demand.  Find a group with a need and then supply that need.  And then I knew what I should do.
I had never messed with affiliate marketing, but I knew the basic process.  Take my 'Uber-Leet Google Skillz' (TM) and find those items someone needs and save them the time looking for it online.
Most of December went by, while I sat with my nose in the computer as I tried to figure out keywords and niches.
I spent so much time sitting there looking at niches and items to sell.  Trying to find a good niche item on Amazon, over $100, over 1000 searches a month, blah, blah, blah.
I spent so much time trying to find an item, that I finally just latched onto an item.
So I researched more keywords. I became familiar with installing and uninstalling KW software free trials so keep using the programs.  I must have pulled 10K keywords for that items niche.
I had already purchased a few domain names and grabbed a couple of Fiverr gigs and had two Amazon affiliate stores built up for me.  (They haven't even gotten a single click through, but I wanted to have something up).
I decided not to use the niche I had been researching.  Instead of trying for a money niche, I choose to go with a niche I was passionate about.  Maybe seeing once more the bit of advice "It doesn't matter what you do, just do something", inspired me to switch niches.
Over the course of a week, I built a WP install with a single page theme to try and sell tickets to a conference.  It was nothing more than a glorified splash page with fancy graphics.  But it was a site.  And it was mine.
I built with the realization that it wouldn't sell a single ticket.  I will be in a good position in Google for this time next year when I do know how to sell online and can make it better.
With that out of the way, I tried to build out my second site.  I took one of the Fiverr sites from earlier, added some new content and changed the theme.
For whatever reason in my head, I keep trying to blend an affiliate Amazon store on my site with a review style blog.  I think it's because of the amount of clothing related to my niche.  Yes, a review of clothing can be beneficial but I just think your mileage may vary so much with clothing that it's not helpful.
I spent February trying to create my second site as a blog, e-commerce store blend.  I spent hours trying to find a way to populate Woo commerce with items from Amazon and not creating duplicated content.
Meanwhile, I was trying to find a way to get articles written for the site.  While my niche for this site wasn't about brain surgery, I don't think an author who hasn't worked in that line of work would be believable.
This difficulty finding content, made me realize that I had niched down too far.  This was a topic that was difficult to monetize and produce content for.
Time to build another site. I moved on to another niche instead of wasting time trying to find the way out of that deep hole of no content and no way to make it pay.
While I had been doing this hard work, I made my first affiliate sale.  I had a friend hit me up asking where to find something and shot them back an affiliate link to a site.
That just goes to show that you don't need a site to do affiliate sales.  You can do personal shopping for friends and send links for them to try.  I would think that shopping for them via affiliate links would violate many programs TOS.
On to my money site after my brief distraction of a month on that other site.  I created a new install and wrote the various required pages that every site has.  I outsourced 1 Amazon product review to a friend and also tried a few article writing services.  Of course, I had to pretty much rewrite the articles but I had 30 pages of content for Google to index.
I've spent the last few weeks trying to get my site as optimized as I could and the infrastructure as SEO as possible.  My thought process is that it's better to do that before I start filling it with content.
Meanwhile, I was trying to blog a post every day but have only been able to write a few posts.  But those posts have led me to my first affiliate sale.  Someone clicked on a graphic I made with my link embedded on a social media share.
To make the post I threw some of the images on Canva, created an image, and also a redirect via my site.  Once completed I pinned it to Pinterest and started promoting the heck out of it for the 4th of July.
Someone clicked through and Voilà, first real sale.
My first Amazon sale came off the product review that my friend had written. But that joy as you see that someone bought a $20 worth of stuff and you get to make $2.48 from the sale is like crack.  It makes those hours of staring at a computer screen seem worthwhile.
So what have I learned in the last 8 months that I have been working in affiliate marketing?
1. Social networks need followers to be worthwhile.  Follow people that are in your niche and they might follow you back.
2. Cache plugins suck and always have a backup of your .htaccess file in case you screw up your site.  Also implementing site-wide SSL is more difficult than it looks.  Though that's because so much is HTTP instead of HTTPS
3.  Being stuck at DA 1 / PA 1 sucks.  Many places and online tools that don't work because I'm not listed in the Moz DB, or Compete, or Alexa, or insert Major Tracking tool.  I'm starting to get backlinks I've created indexed, so I hope this is just a minor speedbump.
What do I still want to learn?
1. Affiliate e-commerce stores.  Is this something I should be learning how to set up? I joined a drop shipper program for one of the major niche competitors.  Now how to combine that program with the other methods I have to earn income.
2. What linking structures for Tier 1 and 2 sites and my money site?  I don't have the resources yet to build a PBN, but what can I do in the meantime?  Should I be 301 redirecting other domains to be buffers?  Is that a better use than domain parking them?
3. Where to find quality content niche content?  I'm thinking about using FB groups and sharing links to my Elance jobs in those FB groups to see if someone might  apply. Or can random content authors portray that they know your niche when writing a new article.
Conclusion
These were some great success stories and I see some key themes: perseverance, ability to adapt/switch focus, drive and setting realistic expectations.  All of those factors help contribute to online success.
Putting in the effort now, will allow you to reap the benefits later.
I hope that these success stories help to provide some motivation for you to continue plugging along, with the end goal of having your own success stories just around the corner!
If you have a success story that you'd like to share, please reach out any time or join in the discussion, over on our Private FB Mastermind Group.
Long Tail Pro Launch Special
A quick reminder.  If you'd like to take advantage of the special launch week pricing for my favorite keyword research tool, Long Tail Pro 3, check out the links below.  If you are new to Long Tail Pro, check out the first link to purchase Long Tail Pro for the lowest rate currently available.
As of this post going live at 7am on July 20th, the price is $37.  That is scheduled to go up by $10 in the next 24-48 hours.  Be sure to grab it before the deals are over, if interested.
Long Tail Pro 3 – Launch Special
If you are an existing Long Tail Pro customer and are interested in Lifetime Access to the Platinum add-on, check out this link below.  This will allow you to forgo the regular $27 monthly subscription in favor of a one-time fee of $197.  At that price, it pays for itself in just over 7 months, vs the monthly rate.
Long Tail Pro 3 – Lifetime Platinum Access
The Lifetime Platinum upgrade may go away, or increase in price at any time, without warning.
Hope that helps and best wishes for continued success with all of your niche site projects!