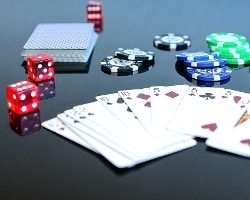 Podcast: Play in new window | Download
Subscribe: Apple Podcasts | RSS
In this week's Podcast Episode, I address a question from email subscriber Brenda, asking whether she should give up on a site she has had since 2002.
It is a great story of past success, some major bumps along the way and right now she's at a bit of a crossroads.
I walk through her story, give some big picture suggestions and also discuss some ways to help everyone figure out if a website is worth the effort or if it's maybe time to part ways.
Be sure to listen in for the full breakdown.
Thrive Leads Update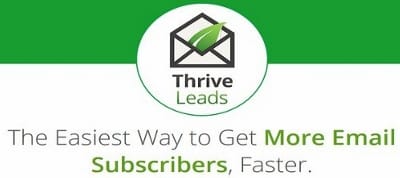 I was pleasantly surprised that in the two weeks since the last episode, my email subscriber rate doubled after switching to Thrive Leads.
I mentioned in last week's post that I made the switch from several different email opt-in plugins over to Thrive Leads and the results so far are awesome!
Strictly from the two weeks prior, my new subscribers increased 100% from 8 to 16.  I dug a bit deeper and my 2 week average over the last 2 months has been a little less than 10, so even at that rate, the new subscribers increased 60%.
If you're looking for a single tool that does everything when it comes to email opt-ins, all for just a single one-time fee of $67 for one site or $97 for an unlimited number of sites, I utilize and recommend Thrive Leads.
Constant Profits Club Re-Opening

I first mentioned the Constant Profits Club training program back when it first opened in March and they're about to open things up once again for a very short time.
This is a very hands on, affiliate marketing training program from Andrew Hansen and Sara Young.  Andrew is the creator of the Forever Affiliate training program that myself and many others went through several years back.
Andrew and Sara have over 16 years combined experience in the affiliate marketing space and they both make an impressive living off of their website projects.
This course is not for everyone.  It is a very in-depth, hands on course, where you have to commit several hours of your time per week, for the first 60 days.  You have to put in the work, to see the results.
However, if you are someone that has struggled with creating your own websites in the past, or you're wanting to bypass the typical year or so of experimentation that most of us go through, this course might be for you.
They've had students go through the program and come out with sites that make over $10,165 per month, in just 12 months time.  Of course those results aren't typical, but it does show you what is possible.
A unique aspect of this program is that they show you how to make money right away, with one of their students making money 3 hours after starting.
The program will only be opening up for a very short window of time and only for a limited number of participants.  The program will only be open from Sept 29th, 2016 thru Oct 9th, 2016.
They will be running a free webinar this coming Thursday, Sept 29th at 5pm EST to show you what is working right now to make good money in affiliate marketing and of course to show you some success stories and provide more info about the course.
Andrew always gives some great, actionable, free information on all his webinars and I'm sure this will be no exception.
Even if you can't make the webinar live, sign-up anyway so that you can be notified, in case they provide a replay afterwards.  I just signed up myself, before publishing this post.
Constant Profits Club Free Webinar
____
Some of the links on this site may be affiliate links.  If you click through my affiliate links, I may earn a commission, at no additional cost to you, if you make a purchase. I sincerely thank you for your support in this way.