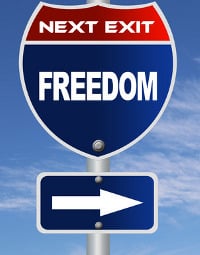 Podcast: Play in new window | Download
Subscribe: Apple Podcasts | RSS
In this week's Podcast episode, I talk about how achieving financial freedom can help all aspects of your life, including your niche site projects and also how niche site projects can help you achieve financial freedom.  The two go hand-in-hand.
Links Mentioned in the Podcast
The Dave Ramsey 7 Baby Steps to Financial Freedom
Amazon Prime Day – July 15th is Amazon Prime Day, where there will be hundreds of special deals all day long, for Prime members only.
Sign up for an Amazon Prime 30 Day Free Trial.
Planning to make a purchase on Amazon?  I would greatly appreciate it if you would go through my Amazon affiliate link beforehand.  Just head over to my link here below first and then shop as you normally would.  I would get a commission of approx 3-4% for any purchases made for the next 24 hours.  I sincerely thank you ahead of time!
https://www.nichesitetools.com/amazon
Long Tail Pro Version 3.0 – Spencer and crew will be having a special one week sale, July 16th-23rd, for the new release of Long Tail Pro 3.0.  If you are already an existing customer, you can upgrade your current version for free.  Just launch your existing version and upgrade when prompted.  For new customers, I will provide full details and pricing in a separate post this week, once I have more info.
Dirk from our private Facebook Mastermind Group's new site:
Have a great week!