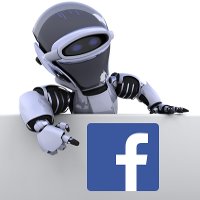 Podcast: Play in new window | Download
Subscribe: Apple Podcasts | RSS
In episode 42 of the NicheSiteTools.com Podcast, we discuss some of the cool things you can do with Facebook ads, to help you achieve your niche site goals.

That could include things like increasing engagement, driving website traffic and ultimately, increasing conversions.
In the Podcast, I touched on 3 main items that I think you will really like, when it comes to Facebook Ads. Those items are mentioned briefly here below.
Be sure to check out the Podcast and related resources section for full details.
Targeting Established Audiences in Related Niches
Facebook provides some great opportunities, when it comes to targeting a particular audience for your ad(s).
One of the best features, is the ability to target larger, preexisting audiences in related niches.
For instance, lets say you were a start-up retailer and you wanted to target an ad towards customers that are fans of Macy's on Facebook.  You could do exactly that!
That is a HUGE time saver.  All you have to do is find related groups or pages with large audiences and target those folks directly.
Facebook Custom or Lookalike Audiences
Facebook provides you with the ability to upload an existing email list. Once you do that, Facebook will then create a "lookalike" audience that is very similar to those folks on your list, for you to target.
Since your email list is usually comprised of people that really resonate with your message, this can be a very powerful way to reach even more like-minded folks with similar interests.
Facebook Dark Posts aka Unpublished Posts
Facebook dark posts, also known as unpublished posts, allow you to create and submit ads without requiring them to appear on the timeline of your Facebook page.
That can be a great way to A/B split test multiple ads and also keeps your followers from having to constantly see ads in their news feed.
Related Resources
Definitely check out this first link below, which is a Podcast episode from Social Media Examiner.  This is the episode with Jon Loomer that I mentioned on the show and it is the primary inspiration for this week's episode/post.
Advanced Facebook Ad Techniques: What Marketers Need to Know
The links below provide some additional details, along with some specific steps on how to get started.
Why Dark Posts Are the Best Facebook Advertising Approach Right Now
How to Create FB Dark Posts aka Unpublished Posts
Creating Facebook Ads Without a Page
Getting Started With Facebook Ads
Facebook Power Editor (Requires Chrome Browser)
My Question Answered on Ask Pat EP 228
Conclusion
As I mentioned on the Podcast, there is a discussion in progress in regards to Facebook Ads over at the NicheSiteTools Private Facebook Mastermind group.
Head on over there and join in on the discussion, where other folks will be experimenting with Facebook ads and sharing the results.
Hope to see you there!