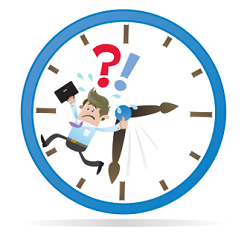 Podcast: Play in new window | Download
Subscribe: Apple Podcasts | RSS
For better or worse, it's crunch time!
The new GDPR rules go into effect this coming Friday, May 25th.
If you've procrastinated this long, fear not.  I break down what I think are the two main action items that most of us need to do, before the end of day on Thursday.
Fortunately, as the dust has settled a bit and the scare tactics and fear-mongering have subsided, for many folks it may not be as bad as initially thought.
Be sure to listen in to today's Podcast Episode for full details along with actionable tips that you can take to become GDPR compliant.
I don't know about you, but I can't wait to be done with this whole thing so we can get back to helping others and growing our businesses!
Links Mentioned on the Show
Excellent article from the folks at Thrive Leads/Themes:
The Smart Way to Make Your Opt-In Forms & Email Marketing GDPR Compliant