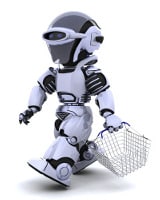 Podcast: Play in new window | Download
Subscribe: Apple Podcasts | RSS
In Episode 7 of the Niche Site Tools Podcast, I will talk about Meetup groups, Google Authorship, PLR Blogs and the Fulfillment by Amazon (FBA) program.

I will also give you a tip towards the end, on the importance of checking your site for broken links and how to fix them.
Network Locally With Meetup Groups

It is great to connect with like minded folks virtually via email, FB, Twitter, Skype and Google Hangouts, but it can also be great to meet up with folks face to face in your local area as well. It is just one more way that you can reach out, add value, help others and hopefully make some lasting connections.
If you've never tried a meetup before, I'd recommend giving it a shot.  All you need to do is go to meetup.com and search for some topics of interest. Some of the technical type groups that you may be able to find could include groups on WordPress, PHP and Coding, Website Design, Entrepreneurship,  Startups and things like that.
You can also find a lot of groups with a more social focus, such as Small Business Socializing and Networking, Technology Happy Hour and Social Group, Mommies With Toddlers, Wine Enthusiasts, individual groups for activities such as Kayaking, Running, Dance, Photography, Art and more!
Google Authorship

I'm not going to lie, Google Authorship can be a bit of a pain to set up initially, but I think it is worth the additional effort, due to the way Google appears to give priority to posts with Authorship set up.
I found that recently, my Forever Affiliate site dropped from #5 in Google for a particular term to #6 and a new post was listed right at the #1 position for "product name reviews". It was a post from someone that has Google Authorship enabled.
The actual content of the post and the site is very low quality. There are only 5 total articles on the site, they were all posted on the same day around 7 months ago and the site is a combination of AdSense and affiliate links to two different competing products.
That site has a similar number of referring domains and only 1/4 of the total backlinks that my site has and the backlinks do not appear to be coming from super high authority sites or anything special.
So for all intents and purposes, there is no reason that post should rank higher than mine and it should certainly not rank #1 in my opinion. Of course, I'm slightly biased, but I really think that Google Authorship plays a big part in that.
The surprising part is that the person's Google Plus profile does not have anyone in their circles, no posts at all and only two people added him to their circles.
So you can really tell that the account was set up only to get the added benefit of Authorship for ranking purposes. So that it why I decided to do the same.
It took about 2 weeks for the name of the profile that I set up, to show up below my posts in Google and about a week after that the picture and name started to show up.
I am also going the extra mile to share a few related articles and to add at least a few people to the circles for that account. I will keep an eye on the rankings for that phrase and report back on the findings.
I also created a Google+ Profile, specific to this site and enabled authorship and I'd recommend you do the same for your site(s). Stop on over and add me to your circles and I'll be sure to do the same for you in return.
Since we know that is what Google wants to see, we might as well oblige!
Here is a post on how to setup Google Authorship.
** Update: Google Authorship is officially dead.  Check out this post/podcast episode for details.
PLR Blog Examples

This section is in reference to a product that I purchased called a PLR Blog pack. I'm only presenting these site demos and potential niche topics for reference, to give you some food for thought, for your next niche site project.
Unfortunately, the creator of the sites has not gotten back to me via either direct message or email and it has been over 2 weeks. I have a few questions in regards to the theme provided and some technical specifics. Since I have not gotten a response, I cannot currently recommend the product.
I just wanted to show you some real world examples on what I think are very nice looking affiliate sites and also show you the types of topics that could do well for affiliate sites, along with examples of products that you could promote.
http://www.plrblogs.com/demo30
Cat Training
Infertility
Knee Pain
Kundalini
Shy Bladder
Qigong
Raising Parrots
Self Defense
Weight Loss Hypnosis
Work From Home
http://www.plrblogs.com/demo31
Garden Pest
Hydroponics
Improve Learning
Learn German
Learn Ukulele
Leg Exercises
Crohns Disease
Sinus Infection
Vehicle History
Fulfilled By Amazon (FBA)

This topic is the one that has been the most intriguing for me over the past few weeks. I've been doing some research on different case studies, to get ideas for my next niche site project and I've come across two recent Podcasts in relation to the Fulfilled By Amazon program.
That is not specifically a niche site type of project per se, but from what I understand, the process of ranking on Amazon is somewhat similar to ranking in Google, so many of the skills would transfer.
In the two Podcast episodes below, there are two very different ways of trying the FBA program.
The way mentioned in the Pat Flynn episode is to actually go out shopping locally, looking for discounted or clearance type items. You would go buy as many of the item as you can within a certain mile radius and then package and ship them yourself to Amazon and they would take it from there. Interesting, but far too labor intensive for me, especially since I live in a condo.
The other method mentioned on the Podcast episode from Chris Guthrie is quite different. In that one, you search Amazon Best sellers for product ideas. You then go to a site like Alibaba.com to find companies that do Private Labeling and see if you can find a supplier that will make the product, slap your logo/brand on it, package it properly, ship it to Amazon and then Amazon takes care of getting it to your customer.
You would of course have to find a product cheap enough that you could turn around and sell it on Amazon and still cover all of the required costs and fees.
It is a very interesting concept and one I will be investigating further over the coming weeks.
Pat Flynn – Buying and Selling Stuff on Amazon
Broken Link Checker

This was a suggestion on a recent Podcast from Mark Mason.
It is important to check and rid your site of broken links from time to time. Broken links factor into the Google algorithm and removing them can only help your site rank better.
Conclusion

I'd really like to know if any of you have tried the Fulfilled by Amazon program to sell products and I'd love to hear your experiences, good or bad.
Even if you haven't tried out FBA, I'm curious what your thoughts are and whether it is something you might try out?
Please share any details in the comments below, thanks!