Podcast: Play in new window | Download
Subscribe: Apple Podcasts | RSS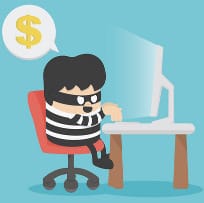 In this week's Podcast episode, I talk all about how you can protect your websites and both your online and offline presence, from hackers.

This week's episode was a direct result of the recent public hack that Shane and Jocelyn went through, over at the Flipped Lifestyle Podcast.
Be sure to give their related episodes a listen, as it was quite the elaborate hacking and it details just how vulnerable we can all be.
In this week's episode, I provide a summary of the things they went through and offer several actionable tips that everyone should take right away, whether you have your own websites right now or not.
Items Mentioned on the Show
Backup Plugin: Updraft Plus Backup and Restore

If you are utilizing the Limit Login Attempts plugin for WordPress, I recommend that you disable and delete the plugin right away. I found out during my research for this episode that the plugin is over 3 years old, with no updates or support.
Instead, I recommend that you utilize the Jetpack plugin from the folks at WordPress and specifically, the Jetpack Protect feature. The Jetpack Protect piece limits bruteforce attacks to your website.
Zander Identity Theft Protection – They take over all the work to restore your identity and cover all ID theft events.  Well worth the small yearly fee.  This is one of those things that you don't think about until you need it and when you need it, you'll wish you had it.  Definitely check it out, I am NOT an affiliate, I just highly recommend that you consider this coverage.
Amazon Affiliate Link
If you enjoy the content that I'm putting out on the Podcast, blog, or have gotten some benefit out of the FB Mastermind Group, I would greatly appreciate it if you go to https://www.nichesitetools.com/amazon before shopping on Amazon.
It doesn't cost you a thing or change the way you shop, it just allows me to get around a 3-4% commission rate for anything you purchase within 24 hours of going through my link.
That will go a long way towards letting me know you guys are digging what I'm putting out there and it will help keep things up and running. Thank you ahead of time, I sincerely appreciate it!