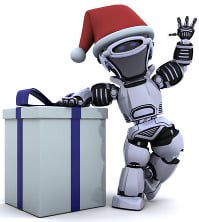 I accidentally published this post early on the 20th, so if you're on my email list, you will have received notification for this post previously.  Sorry about that.
The good news is there is some new info for a Long Tail Pro deal below, that wasn't included in the prior post.
This post will highlight any Black Friday / Cyber Monday specials for this year, for products that I routinely promote and recommend.
Long Tail Pro – Half Price
Jake from Long Tail Pro, (not Jake from State Farm), let me know that they will be running a 50% off special for Long Tail Pro and you can pick up Long Tail Pro Platinum Lifetime access for $100 off.
Normally Long Tail Pro is $97, but during the special it will be $47.  Lifetime access to Long Tail Pro Platinum is normally $297, but during this special it will be $197.
And for the for first time ever, they are also throwing in a very useful bonus.  They will be including 4 content templates to help get you started.  These are 4 PDF templates that will show you how you can put your keywords into action right away, on your blog or website.
This is a great opportunity to grab my favorite keyword research tool for what is typically the lowest price offered and with the new bonus templates, it is an even better deal.
Long Tail Pro Platinum Lifetime Access – $197 Special
The Selling Family – Amazon FBA Training
For anyone interested in selling products on Amazon through their Fulfillment by Amazon (FBA) program, you're probably familiar with Jessica Larrew from The Selling Family.
They are best known for their excellent step-by-step video training course, Amazon Boot Camp v2.0.
For only a few days, they will be offering all of their training courses for 50% off.
With the end of year approaching, it would make a great gift for yourself, as an investment in your future success.
The 50% off sale will start Thursday, November 26th and go through Tuesday, December 1st (midnight PST).
To take advantage of these specials, be click through my special black friday specific affiliate link and use coupon code, BF2015.
Potential Deals
Below you will find links to the other main products that I routinely promote.  While I did not receive specific details in time to post them here, it is possible they will be running specials between Thanksgiving and Cyber Monday.
EasyAzon – WordPress plugin to help you make more $$ as an Amazon affiliate.  Full price $47, special discount is $29.
Five Dollar Posts – Facebook ad training program.  Full price $37.  Special discount is $17.
Proven Amazon Course – Multiple selling on Amazon training programs all rolled into one.  Lifetime access to current and future updates.  Full price $299.
Forever Affiliate – Full step-by-step, start to finish, video course on how to create affiliate websites for online income.  Normal price, $197.
Conclusion
With the end of year fast approaching, this is a great time to begin thinking about a fresh start for the new year.
This is also a perfect time to make get in any year end purchases of products or training programs related to your online business, so you can deduct them as business expenses, against any income you have made over the course of the year.
Be sure to take advantage of these limited time specials while you can, to hit the ground running and keep some of that hard earned $$ in your pocket as well.
As always, best wishes for continued success with all of your online adventures and a sincere thanks, for anyone utilizing my discounted affiliate links above!