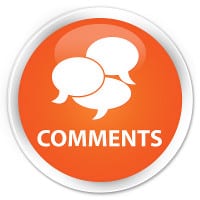 Podcast: Play in new window | Download
Subscribe: Apple Podcasts | RSS
In Episode 6 of the Niche Site Tools Podcast, I will describe how you can increase your blog comments and interactions right away, with the use of a very simple, new, free service called the Social Comment Rotator.
I will also talk about the Google Hangout Toolbox, which contains enhancements for Google Hangouts and one specific item called the lower third, that will help you stand out from the crowd in any video chat.
I'll also briefly touch on two notable case studies as well.
Increase Blog Comments and Interaction

The Social Comment Rotator is a free service provided by my buddy Mike over at GetBetterHQ.com  Mike reached out to me via email, after seeing a few comments that I made over on Pat Flynn's site.
He came up with the idea of having bloggers like us head on over to the Social Comment Rotator link, where you can watch his short video and then provide an email address and submit a link to a post that you want comments on. You can also mention any desired keywords that you would like mentioned in the comment.
The next day, you will receive an email with the links to the articles that others submitted and the desired keywords. You then comment on the posts of others and they do the same for you.
I've been in the rotation for a week now and it's been great!  You could also submit a link to your Facebook page, Twitter account, Google + page, etc.  The sky is the limit.
I thought it was a great idea, since we can always use more comments and social interaction, which will in turn help  traffic and rankings as well.  I also thought it was a great way to reach out and interact with other like minded folks, seeking to take their online adventures to the next level, which is of course what we're all about here!
Mike also just added some additional videos, that include more great tips on how to get additional comments and interaction. Be sure to check them out.
Here is a link to the Google Hangout that will be taking place at 9pm on Tuesday, March 25th. Just refresh the page when the clock hits 9pm Eastern Time: Social Comment Rotator Hangout
Google Hangout Tool Box – Lower Third

This is something I came across on the most recent episode of the Affiliate Buzz Podcast.  The lower third feature, is part of the free Google Hangout Toolbox add-on for Google Hangouts.
In order to install the toolbox, you need to start a Google Hangout and either invite someone, or just invite yourself so that the Hangout will initiate and then go to this page here and download the add-on and install it.
It reminds me of something you would see on a newscast on TV, where you see the name of the reporter and perhaps a story headline or logo of some sort.  Pretty neat and it's something you can easily turn on and off.
Notable Case Studies

As I mentioned last week, I will be looking for some different case studies to get ideas for a potential case study of my own.  Of all the ones that I compiled this past week, so far two particular ones stood out.
Glen Allsopp – Viper Chill XXX Case Study
The interesting thing about the Viper Chill case study is that three people will be tackling the same niche with three different approaches. Glen will only be allowed to focus on social media. Diggy, his SEO partner, is only allowed to focus on SEO and Mr. V, a beginner, is allowed to do anything he wants.  Glen will be providing the majority of the updates on his podcast going forward, so check it out if interested. 
Lewis Ogden – Cloud Income Niche Site Making 1000/mo
That is a very lengthy, but very detailed post on what Lewis did to reach 1000/mo on his niche site.  I have not had a chance to dig into it fully yet, but I really like his site and the way he presents the info there.  Definitely worth checking out.
Conclusion

Since I have you here, if there is anything in particular you would like to see in a future Podcast episode or case study, please let me know. Suggestions from listeners/viewers tend to make the best blog posts or Podcast episodes!
If you would like to participate in a Niche Site Duel style case study, where we compete to build similar style sites and document the results, definitely let me know that as well.
You can leave a comment below, of feel free to email me ( chris "@" nichesitetools.com )
If you enjoy the Podcast, I'd greatly appreciate some additional 5 star reviews in iTunes.  I'll be sure to give you a shout-out at the beginning of a future episode.
Thanks for being here and if you're new, please be sure to subscribe via email to receive the latest post updates, as well as my free eGuide on Keyword Brainstorming.