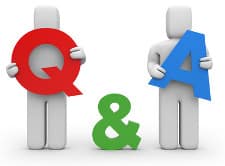 Podcast: Play in new window | Download
Subscribe: Apple Podcasts | RSS
In this week's Podcast episode, I address some questions from the community.
In our first question, Elizabeth from our Private FB Mastermind group asked if anyone knows a way you can record video in Periscope, which is typically in Portrait mode and have it look right on YouTube, which looks best in Landscape mode.
Our second question was from Marcus, also in the FB Mastermind group and he asked our opinion on whether we would take $100 to accept a guest blog post for your site.  Great question and he received lots of differing opinions on that one.
Our third and final question for today was via email by Daniel, a fan of the show from Brazil.  In that email, he asked my opinion on the idea of creating a website or sites related to upcoming community events, as a source of traffic.  Additionally, he asked my opinion on a particular keyword phrase, in terms of evaluating the competitiveness of the phrase.
All of the questions were addressed in this week's Podcast episode, be sure to listen in.  Thanks and keep em coming!
Items mentioned on the show: