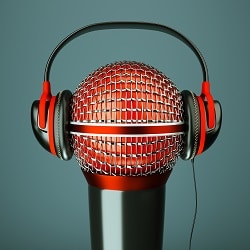 Podcast: Play in new window | Download
Subscribe: Apple Podcasts | RSS
In this week's Podcast Episode I talk about a huge advantage of having your own online business, I provide an SEO tip that you've never heard before and also provide some great suggestions for Podcast apps to try, for iOS and Android devices.
Be sure to listen in for full details.
By the way, you may have noticed that I have a new logo and caricature of myself at the top of the site. What do you think?
It was a Fiverr gig that was $25 for a logo and cartoon style "mascot" creation, with up to 4 revisions included free of charge.
It was one of the best deals and experiences that I've had on Fiverr. I sent him my existing logo and a picture of myself and a rough idea on what I thought I wanted and he used his creativity to take care of the rest.
I utilized 3 of my 4 free revisions to tweak some colors and he was very responsive every step of the way, with minimal feedback required.
If you're looking for a new or updated logo and "mascot", definitely give this very reasonable logo creation gig a try.
Thanks for being a valued member of the community!