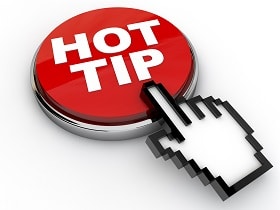 Podcast: Play in new window | Download
Subscribe: Apple Podcasts | RSS
Today's post/Podcast Episode is all about how to utilize the free version of SEMrush to find additional phrases to target, to rank higher and bring in more traffic to your website(s).
This tip involves plugging in the URLs of some of your existing content into the free version of SEMrush at this link.
As long as your article has 1000+ words, you should get back great results showing some terms you are currently ranking for, what position you're ranking at and you will most likely see other phrases listed that you can target to bring in additional traffic.
Be sure to listen in to this week's Podcast Episode, where I will go full detail on my efforts of trying this out, not only on my own content, but the content of 3 other long time community members as well.
The free version of SEMrush does limit you to 10 searches per day and the results provided are limited to 5, but even still, you can get some great actionable details to help you bring in more traffic and increase your rankings quickly.
SEMrush 14 Day Free Trial
This morning, just after the post and Podcast episode went live, I received a response back from the folks at SEMrush.
I had asked if I could provide you guys with a free trial of the full version and they provided me a special link to a full 14 day free trial.
This link is different from the link mentioned above.  This one takes you directly to the sales page with a cost of $0 for the 14 day trial.
SEMrush Full Version – 14 Day Free Trial
Rather than limiting you to just 5 results and 10 queries per day for the free version, the 14 day trial provides you with all the results of their paid product.
So be sure to have all your URLs handy to plugin and find out what you're ranking for, find out other great phrases to target to bring in more traffic and plug in competitor URLs to get some additional ideas and see where they're getting backlinks from.
Thanks to Marcus for the great tip this week and congrats on your new book, published on Amazon this past week!