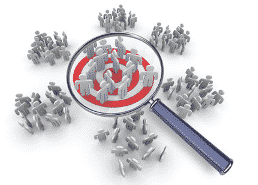 You may be wondering, what is the deal with Pat Flynn's Niche Site Duel 2.0 and what have I been up to?!  Well, like many other folks that I follow that were excited at first, I think the lapse of time from the start of NSD 2.0 to now along with the massive undertaking that Pat is going through kinda zapped some of the initial excitement.
I have no doubt that Pat will be hugely successful in his goal to become the foremost resource for all things Food Truck related and there will be a ton of great takeaways from continuing to follow his progress along the way, but for me the scope of his efforts were a bit much for what I was planning to do with my next niche site idea(s).
If you've followed along here, you know that I've created 2 affiliate sites following Andrew Hansen's Forever Affiliate program.  It is a great program for anyone interested in trying to make $ online through affiliate marketing, which is promoting the products of others and receiving commissions.  I think it's one of the best ways to get started, with the highest potential payout.
My plan for my next niche site was to create a new affiliate site following the main outline of the Forever Affiliate program, but to turn it into a mini-authority site as well, focusing on a particular topic that would lend itself to promoting multiple related products on the same site.  I do have a particular subject in mind that I am interested in, I just have not done the keyword research yet.
I've been sidetracked from new efforts lately due to running into some issues on site 1 in the last few weeks that I will describe in full detail in my next post.
In the mean time, if you haven't seen this recent post from Glen Allstop of Viper Chill entitled The New SEO, it is really eye opening.  This was re-posted all over and has created quite a stir.  The main gist of the article is that he's been seeing lower quality sites, with spammy backlinks and other methods to "work the system" (Google) ranking higher than his sites done "the right way".  Definitely worth a read.
Also, for anyone like me still interested in the Niche Site Duel 2.0 idea, but on a slightly smaller scale, head on over to Spencer Haws Niche Pursuits site.  He had a contest of sorts for people to submit their stories and experiences with creating niche sites and he had his audience pick one person that he would personally train and detail the entire process on his site.   It is currently in progress and definitely worth following along with.
Before you go, be sure to subscribe via email by clicking that link or entering your email in the subscribe box in the right hand column or below this post to not only get the latest post updates direct to your inbox, but also to receive my new Top 10 Killer Keyword Brainstorming Tips eGuide absolutely free.  If you've ever wanted to get started on creating a niche site, but have had a hard time figuring out where to get your ideas to start, this is exactly what you need.  Your email will always remain private and will not be shared, I hate spam just as much as you do!
In my next post, I will detail my issues on site 1 and offer related suggestions on how to avoid them.  Until then, thanks for stopping by and as always, best wishes for success with all of your online adventures!