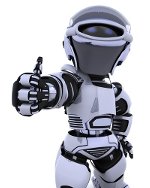 Podcast: Play in new window | Download
Subscribe: Apple Podcasts | RSS
In episode 37 of the Podcast, we cover several items suggested/mentioned in the new,
private Facebook Mastermind group
.

It has been a great first week in the group!  If you haven't yet checked it out, be sure to head on over.
There have been lots of introductions, questions asked and answered and connections made.
It is a very diverse group, with people in various stages with their projects and many different niches represented, all sharing a common goal of wanting to have a successful online business!
Topics Covered in the Podcast

In the group, I mentioned an interest in potentially creating a new niche site around a particular product on ClickBank.
The consensus was that I should build the site off to the side, document as much as I can and then reveal things in 2-3 months, as appropriate.
Based on related discussions, Marcus recommended giving some pros and cons of building a niche site that you are not necessarily passionate about.
Gerhard mentioned wanting to know about the process that I utilize as far as initial keyword research, competition analysis and product evaluation.
Bryan wanted to know when to publish a site, keeping the minimum viable product (MVP) method in mind.
All of those items are covered in full detail on the Podcast, be sure to give it a listen!
Tool of the Week

Out tool of the week came from a suggestion from Matt.  He wanted to know how to go about restoring a WordPress site from a backup, which I also cover in the Podcast.
Since we already covered the free UpdraftPlus Backup and Restore plugin in a previous episode, the tool for this week is DropBox.
That is the tool that I utilize, in conjunction with UpdraftPlus, to backup and restore my site offsite.  I also utilize DropBox as an offsite backup for certain PC files and to share larger files with others.
Just for signing up, you get 2GB absolutely free and if you sign up through my link, I would get an additional 500MB added to my account.
I would really appreciate that, as I'm almost at the 2GB max and then when you sign-up, you can get your family and friends to sign-up and get an additional 500MB per sign-up.
It is a great service and I've utilized the free version for several years and love the service!
Conclusion

The private Mastermind group has far exceeded my expectations so far and I am sure many other folks would agree.
That is where I will be concentrating the majority of my efforts as far as social media goes and I strongly encourage you to check it out!
Thanks so much to everyone that jumped in and participated right away.  It wouldn't be a success without you!