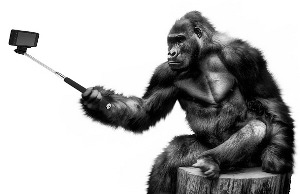 Podcast: Play in new window | Download
Subscribe: Apple Podcasts | RSS
In this week's Podcast Episode, I answer a few questions from the community.
Items Mentioned in the Show
Where can I get images for my blog/website?
Pixabay – Site with mostly free images, just be sure to avoid the "Sponsored Images" along the top to avoid paying.  Thanks Lindsey, for bringing that to our attention in the Private FB Mastermind group.
Canva – Cool site where you can create custom images and graphics. Easy to use and you can create professional looking images with text and effects for $1.
PhotoDune – This is where I go for most of my images, although I admit that after finding out about Pixabay, I will definitely check there first for as long as they remain free.
Through Photodune, I pay $1 per image and don't have to weed through ads or figure out if it is ok to use them for commercial purposes. Saves me a bunch of time and effort over many of the "free"/hybrid sites, where you have to weed through the fine print.  I value my time and you should as well.
What is domain privacy and it is worth it?
Short answer, yes.  Listen in to this week's Episode for full details.
NameCheap is who I utilize for all my domains and they offer free domain privacy the first year and it is only $2.88 each year after.  I switched all my domains from GoDaddy to NameCheap, because their prices are consistent for both new domains and renewals.
It is still worthwhile to utilize sites like InfoBarrel and HubPages?
Short answer yes, but mostly just to try out your writing skills and to network with other like minded folks.  They can also be a decent source for backlinks.
Over the long term, your efforts will be best spent setting up your own blog/website, so that you own and have full control over your content.
Some of the links above may be affiliate links.  If you decide to make a purchase, I may receive a commission, at no additional cost to you. I sincerely thank you ahead of time, for any purchases made through my site.