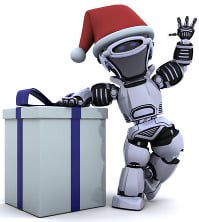 Podcast: Play in new window | Download
Subscribe: Apple Podcasts | RSS
In Episode 31 of the
Podcast
, I announce the winner of our giveaway, answer some viewer mail and talk about lots of other exciting happenings.  Be sure to check it out!
Giveaway Winner
Congratulations to our random winner, Paul!  He decided to go with Long Tail Pro.
Paul was very surprised and mentioned that he subscribed to the site back in August and has been enjoying the Podcast/site.  He is looking forward to utilizing Long Tail Pro to jumpstart his affiliate marketing efforts.
References:
Promotions and the Law: What You Need to Know
Email Marketing Benchmarks and Tips
Viewer Mail
Email subscriber Desmond asked about how to account for affiliate income, specifically whether he will have to do anything come tax time in regards to the $$ listed in his AdSense account.
In the Podcast, I answer Desmond's question directly and also talk in more general terms about how to account for affiliate income on your taxes and how to minimize the taxes you owe.
References:
Tax Time: What Bloggers Need to Know
Tax Tips for Bloggers
Listen Money Matters Personal Finance Site/Podcast
Long Tail Pro Black Friday Sale
This week I got a heads up that Long Tail Pro would be 1/2 price from Nov 28th-30th, for Black Friday weekend.  Full price for Long Tail Pro is $97, during the 3 day sale it will be available for only $47.  That is the lowest price every offered.
So if you've been considering a purchase of Long Tail Pro, be sure to hold off and take advantage of that special limited time deal.
The lower price will automatically be reflected when clicking through any of my existing affiliate links, between Nov 28th and Nov 30th. 
Long Tail Pro – Affiliate Link
Tool of the Week
For this segment, I mentioned a recent post from Jason SurfrApp entitled 30 Day Social Media Detox.
I decided to follow his advice and I'm taking a break from Facebook for a minimum of 1 week, starting Friday 11/14 at 5pm.
It isn't going to be easy, as I probably checked FB 100+ times a day on and off, but I'm hoping it is a positive experience and one that results in increased productivity and a greater ability to live in the moment and be more present in everyday life.
Suggestions include removing any relevant apps from your phone, installing browser add-ons that limit your ability to access certain sites and for high tech folks out there, block the site(s) completely from your home network with OpenDNS.
Tools:
Stayfocusd – Add-On for Chrome To Limit Access to Certain Sites
LeechBlock – Add-On for Firefox To Limit Access to Certain Sites
Next Week's Post
The idea for next week's post comes from email subscriber Endre.  In his email, he asked if I could explain how to choose an affiliate product to promote on ClickBank.
That is a great question and one I'm sure lots of folks out there have, whether it is via ClickBank or just how to find a product to promote in general.
I will address that question and will also show you the exact process that I utilize, from start to finish, on how to identify a potentially profitable affiliate product to promote.
I will demo that entire process utilizing Long Tail Pro.  In that way, if anyone is considering the Black Friday deal mentioned above, you can make a more informed decision on whether Long Tail Pro might be the right choice for you.
Holiday Logo
You probably noticed the updated logo for the holidays.  With all the talk about Black Friday and all the holiday decorations  and music already playing in the stores (not to mention the colder temps here in the US due to the polar vortex) I decided to join in!
What do you think?  If you're interested in something similar, here is a link to the Fiverr holiday logo gig that I utilized.  It is only $5 and they do a great job.  You specify the different elements you'd like included with the logo, or just let them work their holiday magic.
Conclusion
Thanks to Desmond and Endre for the questions this past week and thanks also to Ed, Dan, Lucas, Michael, Matt and Lu for the topic suggestions submitted during the initial giveaway.
Do you have any questions in regards to how Long Tail Pro works or specific questions in regards to niche topic/product selection that you'd like to see covered in next week's post? 
If so, drop me a comment below or send me an email to chris@nichesitetools.com and I will do my best to address them next week!