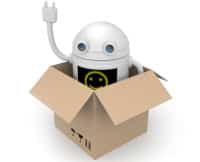 Well, today you were supposed to have the results of the giveaway that I announced previously and I was all ready to do that, but I found out late last night that there are some rules and guidelines that need to be followed in order to run a blog giveaway properly.
I'll be honest, I had no idea a little bitty giveaway on a blog, was subject to the same rules as any large scale giveaway/sweepstakes.  Who knew?
I actually found out by accident, when someone had emailed me an unrelated question last night and when I got to doing some research on their question, I came across a post on rules for blog giveaways.
Check out this post over on Social Media Examiner for full details.  In official terms, this little giveaway is a Sweepstakes.
This whole thing completely bummed me out, not only because I did all the prep work and had the Podcast recorded and set to publish and was excited to notify a winner, but also because I knew I'd have to basically start from scratch and felt I'd be letting you guys down.
For that I completely apologize.  But rather than dwell on the negative, let's just move forward and do things the right way and pick a winner very soon!
On the plus side, in the very limited time I've had to try this free Contest Hopper plugin, it really looks great and seems to incorporate many of the features of similar products that charge a monthly fee.
Future giveaways should be a breeze and it looks like we can do things up even better next time around!  Check it out if you're looking to run a giveaway of your own.
So, here is the deal…To enter, all you need to do is provide your email address in the Sweepstake entry box below. The email address will only be utilized to notify a winner.
The Sweepstakes will run from 07:00 EST today (Nov 10th, 2014) until Noon EST on Friday (Nov 14th, 2014). A winner will be chosen at random and notified via email Friday afternoon.
[contesthopper contest="2904″]

Due to rules and regulations, the Sweepstakes is open to individual U.S. residents, aged 18 and older; void where prohibited.  Please click the link below the Sweepstakes entry form for official rules.
Again, I'm so sorry for the delay, but we want to be sure we're doing things on the up and up, to be sure we can continue to be around to do more Sweepstakes/giveaways in the future!
Thanks for your understanding and good luck!