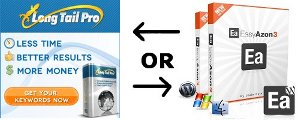 Podcast: Play in new window | Download
Subscribe: Apple Podcasts | RSS
In Episode 30 of the Niche Site Tools Podcast, I cover a suggestion from my buddy Marcus, to talk about increases in hosting costs after your initial introductory period.

I also provide information about an exciting giveaway, the details of which will go out next Monday, Nov 3rd, 2014!
Web Hosting Renewal Gotchas
Marcus was recently hit with an unexpected web hosting price increase, at renewal time. This is a common thing across all of the major web hosting companies out there, but one that isn't talked about a lot in most online circles.
Almost all hosting companies offer you a substantially discounted rate to sign-up and then after your initial 1/2/3 year period is up, the rates go to their higher, regular rates.
The best way to put off those extra costs, no matter the provider, is to lock in the lowest rate possible by signing up for 3 years up front.  That is one of those things I wish I knew more about when I started out.
I recommend Webhosting Hub.  You can get a special discount of $1 off/month for the entire length of your initial sign-up by going through my discount affiliate link.