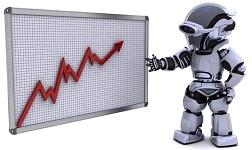 Podcast: Play in new window | Download
Subscribe: Apple Podcasts | RSS
In this week's episode of the Niche Site Tools Podcast, I will give you two tips that you can follow right away, to increase traffic and rankings on your existing websites.

Check out the podcast for full details and to see how the free tool of the week can help you accomplish these tasks quickly and easily.
References and Items Mentioned in the Podcast:
Screenshot from Crystal below, showing her increase in search queries, directly after using the tips in this week's episode on her own site on 8/24.  Your results may vary.  As always, be sure to take a full backup of your site before making any changes, so that you can revert back if necessary.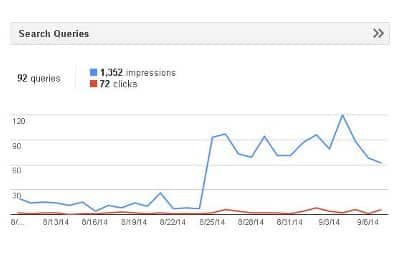 Mark Mason: Late Night Internet Marketing Podcast Transcript
Siteliner.com – Find duplicate content, broken links and more
Did you try out the tips mentioned in this week's episode?  Have you experienced any increase in rankings, traffic or queries as a result?  Please let me know, drop a quick comment below!