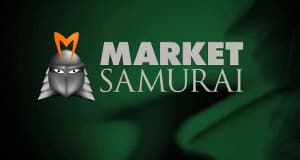 I wanted to make sure you are aware of a new update to Market Samurai that was just released today.  If you are a user of Market Samurai, you need to follow the steps in their blog post to enable your free rank tool that tracks up to 50 keywords for free.
You need to do that my midnight on August 3rd, 2012.  After that point, it goes down to only 10 keywords. You will also lock in a lifetime 50% discount in case you need to utilize more than 50 keywords at some point in the future.  If you do not yet utilize Market Samurai, this is one more reason to check it out!
If you do have Market Samurai, but don't utilize the rank tracking tool yet, definitely be sure to follow the quick steps to update your software and enable the option.  It doesn't cost a thing and will ensure that you can get the most out of the product going forward.
I just followed the steps to enable my 50 free keyword tracking and lifetime discount.  I look forward to seeing how that module can help me going forward as well.
Let me explain real quick what the rank tracker module of Market Samurai does for you.  In a nutshell, you type in a set of keywords and it will check to see where your site ranks in the search engines relative to those terms.
For example, lets say you have a site about baby clothes.  You might sell boy clothing, girl clothing, vintage clothing, newborn clothing, etc.  Rank tracker can let you know that your site ranks 65th in Google for boy clothing, 154th for girl clothing, etc. and it will keep track of that ranking over time.
You can also see which individual pages are rising or falling for particular phrases.  In addition, the tool can automatically email you when your ranking updates are ready.  It sounds great and I just enabled rank tracker for this blog, so I will report back in the future on the results.
If you do not yet utilize Market Samurai, you should definitely check it out!  It will allow you to identify killer keyword phrases for your blog or website and even for individual blog posts.  In that way, you can drive the most search traffic to your site and posts, resulting in more visitors and potentially more revenue!
You can sign-up for a completely free, no obligation 12 day trial.  Try things out for yourself and be sure to check out my prior posts for step-by-step tutorials on how to utilize Market Samurai for keyword research and to size up your competition.