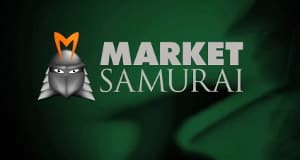 ** UPDATE **  The half off deal has officially expired, but you can still get Market Samurai for 35% off, which is a great deal!  All you have to do is follow the link and enter only your name and email address to get your free trial of Market Samurai.  If you then sign-up during the first 6 days you get the 35% discount, it's that easy!
_____________________
I received notification that Market Samurai is currently being offered for HALF OFF for a limited time.  That means that you can get Market Samurai for $75 instead of the retail price of $149.  This is something they've never done before and I wanted to make sure that you knew about it right away!  This offer expires at midnight on Friday, September 14th 2012.
If you've been on the fence about possibly purchasing Market Samurai, now is really the time to take advantage of the opportunity while it lasts.
Here are the offer details:
New users get a

50% HALF PRICE Discount

off the retail price of Market Samurai.  Given that the retail price of Market Samurai is $149, users who take advantage of this deal will be getting the full version of Market Samurai for just $75!  Remember, we've NEVER offered Market Samurai for Half Price.  EVER!
You get a

FREE

50 keyword white belt Rank Tracking plan. This FREE plan has

FIVE TIMES

the keyword quota of the free plan which other Market Samurai customers get.To track this many keywords using similar services would cost up $270 per year, and you're getting it for FREE!
Be sure to click through the link here to get your HALF OFF discount.  As always, their product comes with a full money back guarantee so you have nothing to lose.
For anyone still on the fence or wanting to see the true power of Market Samurai in action, check out my prior posts with a full step by step tutorial on how to utilize the product to set yourself up for success online!
As always, best wishes and thanks for your support!