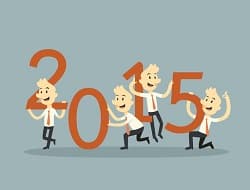 Podcast: Play in new window | Download
Subscribe: Apple Podcasts | RSS
Be sure to check out today's Podcast episode (#35), which is our final one for the year!

In this episode, we'll identify the most popular posts of the year on the site.  I'll also give a full breakdown on what worked and what didn't.
I tell you how to do the same analysis on your own site(s), so that you can focus your attention where it should be, to achieve maximum results in 2015!
Here is a screen shot of my top 10 posts or pages for 2014: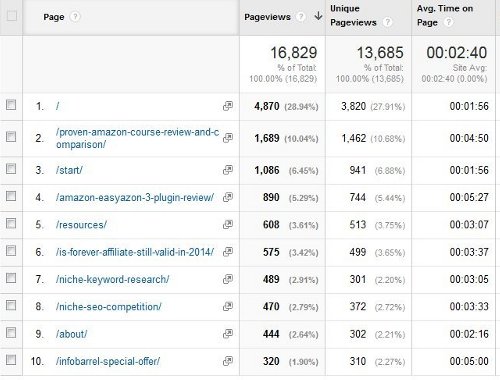 You can do the same analysis for your own site within Google Analytics, by following the quick steps in this prior post.
Conclusion
Be sure to check out this week's episode as I think it will really help to focus your efforts for 2015, in order achieve amazing results!
As I mentioned in the show, I'd really like to hear from you guys on what tools or training programs that you might be researching or might be interested in trying out in the new year. Email me, or leave a comment below.
I'll then do my best to provide a full review or comparison post, to help you make a more informed decision.
Thank you so much for being a valued member of the community in 2014 and I wish you all a very happy, healthy, safe, festive and prosperous New Year!