With the end of the year upon us, it is always a great idea to go back and see what your most popular posts were over the past year.
That is very easy to do, but it is definitely not obvious.
All you need to choose the proper time frame and then on the left hand side select Behavior, Site Content and All Pages.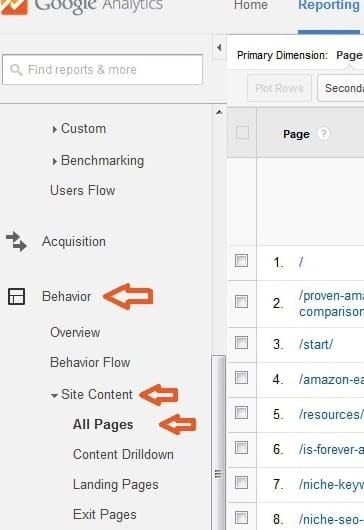 Tip For The New Year
The end of the year provides a great opportunity to evaluate your content.
The 80/20 rule really does hold true, 80% of your results are derived from 20% of your efforts.
Take inventory of what worked well and blast into 2015, doing more of exactly that!