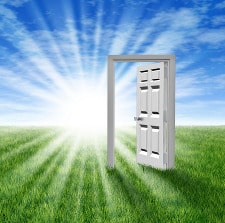 Podcast: Play in new window | Download
Subscribe: Apple Podcasts | RSS
In this Podcast episode, I highlight the idea of dream setting. Dream setting is my way more fun and exciting spin on the concept of goal setting, as the ultimate path to success.

This week I'm going to let the podcast speak for itself and keep the show notes to a minimum.
I think you'll enjoy the episode and hopefully get a lot of useful takeaways to create the life of your dreams!
Reference post mentioned in the Podcast.
Tool / Plugin of the Week
This week's tool/plugin of the week is the Related Posts module of the Jetpack plugin for WordPress.
Unfortunately, the nRelate plugin that I've utilized since the plugin came out, is shutting down operations at the end of this year.
Fortunately, Jetpack contains a related posts module and I just converted things over and so far so good.  Things don't look exactly the same, but it should do the trick.
Conclusion
Dream setting can be a very powerful and fun way to map out your own path to success and freedom.
I truly hope you got some good nuggets out of this week's episode and I'd love to hear some of your own goals and dreams for the new year!
Drop a comment below and let me know how you liked the episode and share some of your goals and dreams for 2015 and beyond!