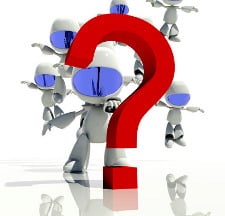 Podcast: Play in new window | Download
Subscribe: Apple Podcasts | RSS
In this week's Podcast episode, I answer the 3 most commonly asked questions received in regards to niche websites.  Coincidentally, all 3 of them were asked of me this past week from both
email subscribers
and members of our
private FB mastermind group
.
Top 3 Niche Site Questions Answered
The top questions that I receive from folks on the site are as follows:
1.  How do I choose a niche site topic, or how do I decide between two different niche topics?
2.  Once I have a topic chosen, how do I really go about analyzing the competition?
3.  Once my initial site is setup with a core set of content, how do I increase traffic and rankings?
Each of those topics will be covered in this week's episode.
Items Mentioned on the Podcast
Keyword Research: My Exact Process Revealed
Long Tail Pro – $30 Off Discount
For anyone interested in the Long Tail Pro Lifetime Platinum option, please email me and I can provide you additional details.  Thanks!