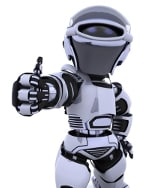 Podcast: Play in new window | Download
Subscribe: Apple Podcasts | RSS
In Episode 15 of the Niche Site Tools Podcast, I provide a full update on how things are going with my first Google AdWords Campaign and offer suggestions on how you can increase the visibility and click-through rate for your own campaign.
Additionally, I highlight several free tools/sites/apps that can help you take your online adventures and life to the next level.  I will also touch on how to utilize YouTube videos to increase traffic to your site.
Items mentioned in this Podcast episode:
My AdWords for Beginners Post/Podcast
Lift – Free App to "Unlock Your Potential, Change Your Life"
Creating a YouTube Video to Increase Traffic to Your Site – Mark Mason
Resource for Pocasters:
Receive an email with your iTunes reviews from all countries, for free, from MyPodcastReviews.com (up to 30 reviews)
Do you utilize any apps or tools to help keep you on track and motivated to be your best? We'd all love to hear about any that you've had success with in the comments below!