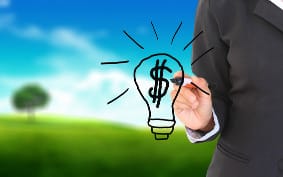 Podcast: Play in new window | Download
Subscribe: Apple Podcasts | RSS
In this episode of the Niche Site Tools Podcast, I'll show you how to get started making $$ on Amazon right away, with the
Amazon Associates
program.

It is one of the quickest and easiest ways to get started in affiliate marketing. Be sure to check out the Podcast for the full breakdown.
Items Mentioned in This Podcast Episode
Examples of popular posts on my personal blog that promote items on Amazon:
Best Pet Water Fountain – Drinkwell 360 Stainless
Dr Elsey's Precious Cat Litter Ultra Rocks!
Example of an entire site focused on promoting Amazon products, from the guys at Niche Pursuits:
My Favorite Amazon Affiliate Tool
Easy Azon 3.0 – This is the WordPress plugin that Chris Guthrie created and utilized to amass a small fortune in affiliate sales from Amazon. Be sure to check out my full Easy Azon review post for pictures and full details of all the different options and features available.
That post also includes a discounted link, which will get you the Easy Azon plugin for only $37, which is more than 20% off the regular price.
Conclusion
Promoting Amazon products is one of the quickest and easiest ways to get started in affiliate marketing. The commission rates are relatively low when compared to many other affiliate programs, but they are also one of the most trusted and most popular online marketplaces in the world, with a low barrier to entry.
I would definitely recommend giving the Amazon Associates program a try, if you haven't already. The experience you gain there, will definitely transfer over to other forms of affiliate marketing. And with the holidays just around the corner, now is really the time to start ramping up your efforts to take full advantage of that upcoming increase in traffic!
Do you have plans to promote products from Amazon during the upcoming holiday season? Are you already promoting products from Amazon? Any tips, gotchas or suggestions that you could share with others?
Reference: Some sound effects in this episode were courtesy of freeSFX