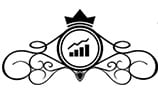 I wanted to let you guys know about a free webinar coming up tomorrow, Tuesday, Jan 21st from 7pm-8:30pm EST, for the Rankings Institute.
Andrew Hansen created the new program and he is hosting the webinar. He is the creator of the Forever Affiliate program.
The new program sounds like it will be a personalized coaching program where Andrew will show you how to get lots of free traffic and rankings, which he is calling the "Biggest Opportunity For Free Traffic That Has Existed in Years".
I am not an affiliate for this program and do not have any specific details on what the program entails or how much it will cost.  I just wanted to pass along the details and I'm hoping there will be some useful free nuggets of information that we can pull from the webinar to assist with our niche sites.
Forever Affiliate Update
While I am here, I'd like to provide a quick update on my 2 Forever Affiliate style niche sites. In my last post, I revealed site 2 and provided full details on why I label that site a failure. I don't plan to do any additional work on that site.
For affiliate site 1, I'm happy to report that I now have 4 affiliate commissions (make that 7 as of Feb 8th) from that site at a minimum of $35 each. It can vary based on the product bundle that the customer purchases. That site has been getting around 450-500 unique visitors per month and I have several posts ranking on the first or second page of Google.
The commissions from that site have more than covered the cost of the Forever Affiliate program. Sales or not, the materials in the Forever Affiliate program are well worth the $97 cost, especially for anyone wanting to hit the ground running with some affiliate niche sites to bring in extra income in 2014. I highly recommend checking it out.
One bit of advice on the Forever Affiliate program and niche sites in general. If you are seeing traffic and rankings are increasing, but you do not yet have any sales, do not give up on a site too early.
After about 4 months, I started to label site that site a failure. I had followed all the steps in the program and did have some traffic and rankings, but no sales. Some folks in a private FB group said not to give up too early and they were right.
I let that site sit for about 4 months and then picked it back up a bit. I started to continue adding comments on other blogs to get backlinks and much to my surprise, 2 weeks later I had not 1 but 2 sales. I had one additional sale a few weeks later and another this past weekend.  Quick update…as of Feb 8th, I have 3 additional sales for a total of 7.
For my site, it took 8 months until my first sale, although 4 of those months I just let things sit and build on their own.
Now that sales have started to occur, I continue to do a 1-3 blog comments per week, to get some additional backlinks/traffic and this is definitely a site I will continue to work on and add additional content to.
I just wanted to provide a quick real world story that the Forever Affiliate program does work and the key is not to give up too soon if things are progressing.
If on the other hand, like my site #2, you have less than 10 unique visitors per month and hardly any rankings for terms with high traffic after 8 months, it is probably best to cut your losses and look for a new niche.
As Kenny Rogers says…"You gotta know when to hold em, know when to fold em…"   😀
Upcoming Posts
I recently purchased the Amazon Easy Azon plugin. If you're not familiar, it is a premium plugin from Chris Guthrie that simplifies and streamlines the process of inserting Amazon product links into posts. The plugin also has Geo Location, which will automatically provide your customers with links to Amazon in their home country.
For instance, if your customer is from the UK, they would automatically be presented with a link from Amazon UK. In that way, you could still get a commission on the sale, where normally the customer would have to make note of the item and manually go to their local Amazon site and you would lose out. All you have to do is sign-up for an Amazon associates account in each country you are interested in receiving commissions for and plug those into the plugin config page.
It is a better experience for your customer as well as additional affiliate commissions for you. I did some quick testing utilizing just one link and so far things work as expected.
I still need to do keyword research on a few ideas that I have for an Amazon style site.  My plan is to do a site similar to the site highlighted over on Niche Pursuits, aPennyShaved.com
Update:  Here is my full review of the Amazon Easy Azon Plugin.
Conclusion
I hope you've got some ideas percolating for your online adventures for 2014 and please, let me know if you're running into any roadblocks or need assistance along the way! I'm here to help and no question is off limits!